Faculty
Dan Bienenfeld, Training Director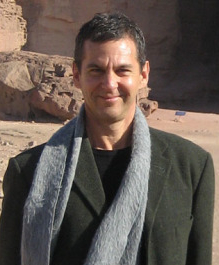 Welcome! I am a Certified Hellerwork Structural Integration practitioner, Hellerwork Trainer, Director of the Hellerwork Structural Integration Training, industrial safety and ergonomic consultant and seminar leader for stress management and injury reduction.
What excites me about Hellerwork is its ability to change people's lives. Through the Hellerwork series an amazing transformation of body, mind and spirit takes place. Being of service to humanity in this capacity shifts my client's lives and allows for me to grow and evolve in the process too. I feel we are at the cutting edge of the healing arts spectrum, and yet our work remains natural. We welcome and are so excited to offer the lineage of Hellerwork SI to new practitioners. Come and learn with us!
My Hellerwork Education was the first educational experience of my life that really allowed me to get to know myself inside and out as the education establishes relationship with the whole self. And! I was able to learn this profound work to change people's bodies and their lives. My life's work has kept me stimulated, passionate, and young since I began my training in 1978. I intend to practice and teach for years to come.
I grew up with severe scoliosis which created a painful body and a warped sense of body image. At the age of eighteen, I was introduced to Structural Integration and my world changed forever. Following the series, my body straightened out and my sense of myself evolved accordingly. This was the initial spark that led me to my lifelong dedication to the field of Structural Integration.
In college, I first became interested in holistic healing while studying anatomy and psychology at UC Santa Cruz graduating in 1980. I grew certain that the body/mind connection would form the healthcare wave of the future. Science validated my conviction in the late 1980s when psycho-neuro-immunology—PNI, the study of the interrelationship between the mind and the endocrine, nervous, and immune systems—emerged. I went on to co-found the Los Angeles Healing Arts Center, which combined traditional medicine with complementary healthcare disciplines becoming one of America's largest most respected centers of its kind. I now maintain a private practice and teach full time in Pacific Palisades, California, where I am blessed to have a vibrant client base consisting of entertainers, movers and shakers, families, and healers.
Since 1980, I have been involved as a practitioner in the work and have been a member of the Hellerwork Faculty since 1984. I served as President of the Practitioner's Association and have been on the Hellerwork International Board for decades. I am also one of a few people certified to teach the Hellerwork Training, and now stand as the Senior Trainer of the faculty. I bring a unique and loving focus in transmitting the Hellerwork Education to my students—one of my greatest joys!
Structural Integration is both an Art and a Science, and so it has been important for me to have studied with several of the great masters in this field; Joseph Heller, Peter Melchoir, Emmett Hutchens, and Dorothy Nolte Ph.D., all of them remarkable teachers with amazing contributions to our field of SI.
The 2015 Hellerwork Training faculty has put together the best of all that is available in Structural Integration, and I am proud to be its director.
Author of:
Align for Life, Journey to Structural Integration
The Body Mastery System
www.DanBienenfeld.com

Linda Bienenfeld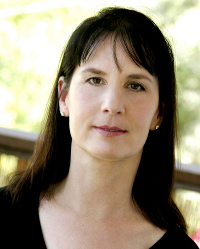 I have been practicing Hellerwork Structural Integration with joy and devotion for over three decades. My first session of Hellerwork awakened me and I recognized this work as the path of service I would dedicate my life to. I had a direct experience of the transformation that was possible through structural integration and a natural interest to share the profound results. My Hellerwork training to this date has been the deepest and most rewarding experience of my life.
I have been a successful entrepreneur that artfully combines the practice, business and expansion of Hellerwork. One of the most satisfying aspects of being a Trainer and Training Director is inspiring students to take the leap to follow their dreams. I have been producing and teaching Hellerwork Trainings since 1988. Hellerwork Education is a unique and deeply satisfying career choice that allows a student to become who they really are. I am honored to pass on this vast body of knowledge.
Being a leader in the field of integrative healthcare, I co-founded and directed Los Angeles Healing Arts Center, an alternative medical facility. This 12,000 client based healing center was staffed with twenty-five health care professionals including medical doctors, chiropractors, acupuncturists, homeopaths and fifteen Hellerwork Practitioners. LAHAC was highly recognized and received awards and media coverage from major television networks, radio and print media. It created a foundation for the ever growing awareness of complementary medicine.
I love to teach the Hellerwork training. I bring intensity, clarity and a mature experience of the profound possibilities of Hellerwork. My background in movement, yoga, sacred dance, aroma as medicine and meditation has greatly influenced my teaching. The magical and mystical aspects of Hellerwork Education are of great interest to me. I am a diplomate of Bio Energetics Synchronization Technique and have studied biomechanics, craniosacral therapy, neuropathy and have the blessing of learning from my clients every day.
I have participated with the International Association of Structural Integrators as the Hellerwork representative on faculty and visionary boards, served as Vice President of the Practitioners Association, co-produced continuing education conferences and influenced many Hellerwork boards.
My Hellerwork practice is located in Pacific Palisades, California and Sante Fe, New Mexico. I have toured internationally with clients and am blessed to work with people that have the influence of change, create popular culture and bring goodness to the world.
One of my greatest joys in life is my son Jesse Bienenfeld who has chosen structural integration as his own career and thrives passing on this legacy to the world. His talent was highly influenced from participating in the Hellerwork training as a young child and shines bright and clear in his service.
The world is a better place because of Ida Rolf, Joseph Heller and all of the teachers and practitioners of our beloved profession called structural integration. Please join this exceptional group of people to continue this effective and meaningful work.
Jake Schultz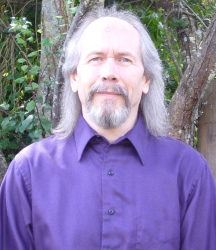 I became intrigued with becoming a Hellerwork Practitioner after I received the Hellerwork series and felt like my body had been given a second chance. My back was diagnosed with a herniated disc and the doctor suggested back surgery immediately. I chose not to do surgery and found that tissue manipulation, movement education and behavior patterning was the way to work with my symptoms and to this day have not had back surgery.
My training in 1988 was with Joseph Heller and the Hellerwork International Faculty. Joseph actually designed a way to make education fun, alive and applicable, much to my amazement and satisfaction. I have since completed trainings in CranioSacral Therapy by Upledger Institute, Hanna Somatics, Structural Movement by The Institute of Structural Medicine, Sports Medicine and various Continuing Education courses given by Hellerwork International.
I attended the Hellerwork Advanced Training in 1994, and became a member of the Hellerwork International Faculty in 1999. I am a member of the Education and Training Board of Hellerwork International, and serve as laison to the Hellerwork International Board of Directors and the American Hellerwork Structural Integration Association. My private practice is in Eureka, California
The tradition of the Hellerwork Trainings has continued on to this day. The process is fun, challenging, professional and of great value. This is why I choose to play in this arena. I have been a musician for forty years and this is a great band to play in.
Regina Buckwater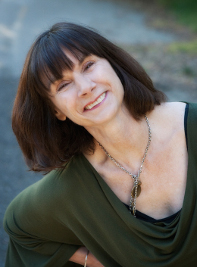 I used to describe myself as a sensation "junkie". This was after receiving the Hellerwork series. I began to experience what possibilities were available to me when I lived in my body and became aware of how posture and movement were a reflection of who I was and how I related in the world. This exploration of the sensate world and its impact on my emotions, alignment and movement patterns became my passion and my extensive studies over the past 30 years.
I studied with masters such as Emily Conrad D'Aud who delved deeply into the world of micromovements and somatic sequencing to healing trauma. I was in the first 5 Rhythm Training with Gabrielle Roth and use the 5 Rhythm philosophy as the underpinning and weaving of life's experiences when working with my clients today. I am very passionate about expressing my "inner world" of archetypes through 5 Rhythms and Authentic Movement classes.
Hellerwork, is a holistic approach to transformation which has given me many avenues for research. I have studied physical alignment with Joseph Heller, Peter Melchior, Hubard Goddard, John Upledger Tom Shaver, Liz Gaggini and Jon Martine. In addition, I have studied energetic medicine (the 7 Chakras, Structure and Spirit), Biodynamics and Hanna Somatics. My repertoire includes Voice Dialogue, Hakomi, Bodydynamics and Psycho/Physical Therapy. I am a practitioner of Science of Mind/New Thought.
As Hellerwork practitioners we believe in the integration of body, mind, emotions and spirit to create a state of wholeness. After becoming a practitioner in 1979, I was invited to be on the faculty of Hellerwork in 1982. I was a member of the Ethics Committee, and on the Education and Training Board. AT the Omega Institute in NY, I was a trainer in the Newfield Coaching Group where I taught the importance of how to use the body as a coach. Locally, I teach at the Oakland Center for Spiritual Living and have taught at the Unity Center in Walnut Creek.
I have a thriving practice in the beautiful Oakland Hills where I reside with my husband, Jeff, who became blind in 2013. My practice of Hellerwork has been a major resource on this journey of change and adjustment in my life and marriage. Hellerwork and the integration of its core components: body, mind, spirit and emotions, helps me to maintain balance and a solid grounding in my life.
My son, Derek is a composer and producer of electronic music under the name RZN8R. Needless to say I am a very proud mother!

Joseph Hunton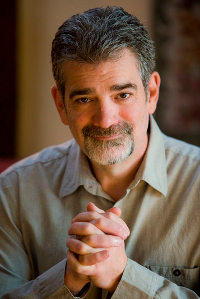 I have been a Certified Hellerwork Practitioner since 1998. Along with my private practice, I have worked in some of the preeminent Physical and Occupational Therapy clinics in the Seattle area.
Raised in the big east coast cities of Brooklyn NY and Washington DC, I have maintained a practical get-it-done attitude. I graduated from college with a BA in Psychology and spent several years counseling adolescents in a group home setting. This work, along with being a single father has helped me develop and value loving compassion and clear boundaries.
My second career, as a General Contractor, fed my love for working with my hands and honed my respect for a level foundation and aligned structure. After many successful years of contracting, I yearned for a new arena to combine my interests in human potential, emotional intelligence, and the love of working with my hands.
I discovered Hellerwork in the mid 90s, seeking relief from minor injuries and the wear and tear of a very active life of sports, outdoor recreation, and hard physical labor.
After my very first session, I was blown away with the power of the work and the immediate changes I could feel in my body. What really surprised me was how my emotional presence also became more open and fluid. I was sold!
I graduated from the Northwest School of Hellerwork making the leap from remodeling houses to remodeling bodies. I have found the work that matches my values, talents, passions, and brings out the best of who I am.
It is an honor and my pleasure to pass this work onto the next generation of Hellerwork practitioners.
Anne-Marie Duchêne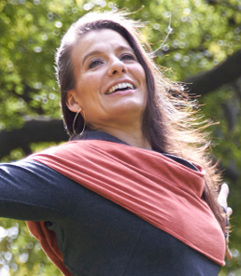 My relationship with Hellerwork began quite serendipitously in 2006 when a dear friend offered me a Hellerwork gift certificate for my birthday. To date, it has been one of the best gifts that I have ever received!
I committed to the 11-session series and found the work to be profound and transformative on several levels. As I was going through the series it became evident that I was being called to explore this path on a much deeper level. I was in the middle of an important decision in my life. I had been offered a big promotion from my then employer, Cirque du Soleil, and was at a crossroads.
The calling to become a practitioner was a strong one. It was also completely intuitive and ultimately the "right" decision to make. The Hellerwork Training offered me an opportunity to do something that would have a positive and significant impact in my life, on others and in the world.
Today, I have a thriving practice in NYC and continue to expand my skills. My ongoing research and studies include seven years of integral anatomy and dissection alongside Gil Hedley, the advanced visceral track at the Barral Institute, Craniosacral therapy, advanced training in neuropathy, biomechanics, osteopathy, psychosomatic therapy and Voice Dialogue.
My first career was as a professional dancer. I was recruited as Cirque du Soleil's first "Dance Specialist" artistic talent scout where I auditioned and coached hundreds of artists in all artistic backgrounds.
As a Strategic Intervention and Leadership Coach, I developed a coaching curriculum for top IT executives and management teams for Oracle University and Microsoft in Silicon Valley, CA. At my company, Art of Alignment Academy ™, I have designed my own Creative Leadership Coaching Program that focuses on the fundamentals of self-awareness and creative communication.
I hold a Bachelor of Arts in Cultural Anthropology from University of California, Berkeley and an Associate's degree in Communication from Concordia University, Montreal, Canada. I am a Faculty member for the Hellerwork International Education and Training Board, a member of IASI (International Association of Structural Integration), IAHP (International Association of Healthcare Practitioners), am presently enrolled in the Client Attraction Business School and serve as a VIP CEO Circle Member and Mentor for Womensphere, an organization committed to the unleashing of women's power and leadership in the world.
I look forward to meeting you!
Denis Berger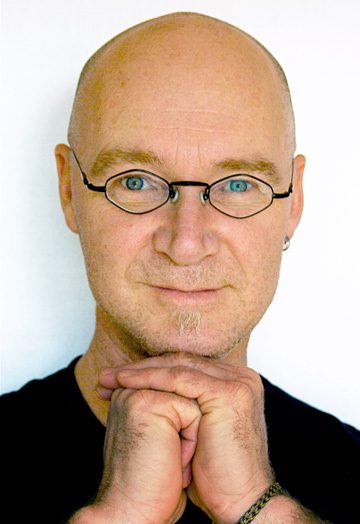 I began my health studies back in Montreal in the late seventies. My appetite for knowledge eventually brought me to the west coast of Canada. My business skills developed as I began my next 15 years of work in the health food industry, wholesaling and retailing organic food, herbs, and superfoods. My interests in nutrition and health deepened as I studied everything available at the time. My retail shop in Vancouver became the go-to place for health seekers to discover healing methods and products.
By 1986 I created a holistic clinic, bringing together some of the best healers and teachers in Western Canada. This is when I began to deeply study many forms of bodywork, energetics, and psychology. My research lead me to Joseph Heller's book Bodywise. Shortly thereafter I had my first Hellerwork session with Lonny Fox. I immediately invited him to work from my clinic, and had the great fortune to host him for the next 6 years. I also knew what I wanted to study – but my time would have to wait.
Well, as life goes, an opportunity came my way, something that changed my life forever. In the blink of an eye, my bicycle and I had an encounter with an automobile and I found myself on a lengthy journey towards recovery and eventually transformation. Gratitude and patience began to grow, but not without their opposites.
In order to give my body the time it needed to heal, and to assist my brain in its recovery, I moved to a small Gulf Island where I studied a wonderful mix of subjects. Yoga, permaculture, gardening, spiritual practices, and listening to great jazz artists occupied a great deal of my time. I eventually went back to school and received a minor in jazz studies, art (architectural design and ceramics) and finally a major in anthropology studying the culture and nutrition of the high Andes people of Peru.
As I completed this chapter of my journey, I was still looking for a way to transcend the physical pain I constantly experienced. A Hellerwork training became available on Vancouver island and I knew the time was right. Halfway through the course my pain began to diminish and before I graduated I was completely pain free. I was not surprised to have a full practice, with wait list, by the time I received my certification. I haven't looked back.
Well….I did somewhat look to my past. Only to see if there was a way to incorporate all my years of health coaching. And so I undertook a health coaching program with the Institute for Integrated Health out of NYC. Incorporating health coaching with Hellerwork has been a great blend for me, and my clients.
I am grateful to be asked to join this awesome training team, and to do my part in assisting you to learn this comprehensive and inclusive work. As a teacher, my commitment is to bring all of me to your learning experience, so that you too may reach your highest potential to be a catalyst for other's unfoldment and healing. Through my blending of nutrition, psychology, story telling and humour, I respectfully hold the space for your success in this exceptional journey into a phenomenal life changing profession.
Welcome home.
Keri Yamamoto
The beginning of my Hellerwork journey started in 1994, as a personal healing journey recovering from a catastrophic medical illness. Working as an Occupational Therapist, since 1986, I also knew that Hellerwork would really expand my professional career as well. My Hellerwork Training was a profound and illuminating process on multiple levels.
Since graduating from the Hellerwork Training in 1996, Hellerwork has been my foundation and the core framework of which I live my life and pursue my life's work and passions. I am a seeker of knowledge and I am passionate about learning to explore, grow, and develop on a professional and personal level to provide excellence in my service to others. My skills and knowledge as an Occupational Therapist, Certified Hellerwork Structural Integration Practitioner, Certified Laban/Bartenieff Movement Analyst, and Franklin Method Educator Level 1, allows me to create a powerful, integrative, and exciting approach to assist people with what they need to improve in function and wellness.
I have hospital, skilled nursing, and outpatient clinical experience in adult rehabilitation specializing in neurological and orthopedic/skeletal-musculature problems for almost 30 years. My home is in the state of Hawaii, where I provide a wide range of care such as general wellness care, stress reduction, pain relief, physical rehabilitation and injury prevention, and preventative maintenance. I have a thriving part-time practice and work part-time for Physical Therapy Services, LLC contracting at a local geriatric adult skilled nursing facility.
Lonny Fox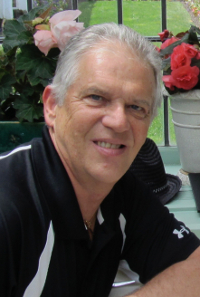 I am a Certified Hellerwork Trainer and Practitioner. In addition to being known to dance the odd Tango, I have organized, taught and directed the seven Canadian Hellerwork Trainings from 1991 to 2011. I am a massage and Cranio Sacral Practitioner, as well as a Tai Chi Teacher and hold a Black Belt in Kenpo Karate.
My bodywork journey began as a massage practitioner in 1983. I acquired my Hellerwork training under Joseph Heller in 1987 and joined the faculty in 1991.
I am now one of Hellerwork's senior trainers. My focus has been the use of ener"chi" in bodywork and imparting those techniques to new and advanced practitioners alike in Canada, the US, Meso-America and Europe. I have also studied movement with such teachers as Mary Bond, Judyth O. Weaver as well as several well-known Argentine Tango teachers.
While striving to integrate all of the above systems I bring an open and warm manner that sets the stage for students, new and old, to safely explore the world of Hellerwork Structural Integration and their personal development as practitioners.

Don St John, Ph.D.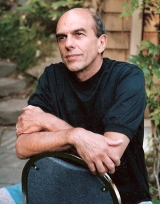 Don St John, Ph.D., is a Psychotherapist, Somatic-Relational Teacher, Coach, Public Speaker and Author. He is an Authorized Continuum Movement Teacher and a Hellerwork Structural Integration Practitioner and Trainer.
He has taught classes and given presentations in several states in the US, Canada, New Zealand, and Brazil.
Don studied Gestalt Therapy at the LA Gestalt Therapy Institute, and Neo-Reichian therapy with Drs. Allan Darbonne and Jack Lee Rosenberg; the Psychology of Selves and Voice Dialogue Method with Drs. Hal and Sidra Stone; Hakomi with Dr. Ron Kurtz, Coherence Therapy with Dr. Bruce Ecker, AEDP with Dr. Diana Fosha and CIMS with Dr. Albert Sheldon and Beatriz Winstanley. He has taken immersion courses and core training in Dr. Sue Johnson's emotionally focused Couple's Therapy. He is certified in Somatic Experiencing, the work of Dr. Peter Levine. He has also studied cranio-sacral therapy and for twenty years has been studying and practicing Continuum Movement developed by Emilie Conrad and Susan Harper.
Don St John, Ph.D. is the author of Healing the Wounds of Childhood. He brings two general qualifications to the authorship of that book. The first, and perhaps most important, is that he has traveled the territory he describes, and he has accomplished an arguably miraculous level of personal change in one lifetime. As a psychotherapist, he works in a style that requires deep empathy and attunement with his patients. It is a level of emotional presence that he could not even have understood or imagined when he began his healing journey. He is also a Continuum Movement Teacher, which means he teaches fluid movement. Again, this would have been unimaginable three decades ago. Thus, he has clearly walked what he talks.
His second general qualification is that for the past 47 years, he has been immersed in both the psychotherapeutic and somatic therapy worlds. His roots were in traditional clinical psychology, but early on, he realized from his own experience that the body must be included. Thus began his journey in both the psychotherapeutic and somatic realms.
Don's doctoral dissertation, written at the Western Institute for Social Research, focused on the consequences of and recovery from relational maltreatment in early childhood. He lives in Salt Lake City with his wife of 30 years, Diane, the co-founder of Paths of Connection. They have been teaching together for 25 years
Kim Illig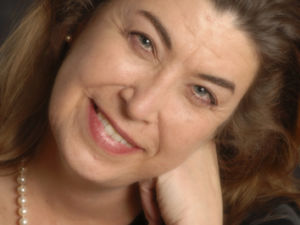 I have been in the healing arts profession for more than 40 years and believe that we, as evolved beings, know what is good and right for ourselves. In other words, with a little guidance we can essentially heal ourselves.
As a Certified Intuitive Counselor I work with clients in determining and exploring how their symbolic archetypal landscapes translate into something they can understand and use to make their lives more fulfilling and efficient. I received certification through ABSMI, Drs. Caroline Myss and Norman Shealy. I work internationally with individuals, small groups, businesses and organizations. Enjoy your time at my website www.kimillig.com
It has been over 25 years since I was trained as a Hellerwork Structural Integration practitioner. I still experience the wonder and passion that this bodywork modality is the best one to promote being and moving in your body in excellence with ease. I have been supporting students for over twenty years and it still gives me such pleasure to help bring others into the world as practitioners.